Play Free Online Games at everywhere, everytime on GameDaily
On GameDaily you can play free online games at everywhere, everytime. GameDaily has the best online game selection and offers the most fun experience to play alone or with friends. We support mobile and desktop games.
Release your game on GameDaily
Our full-service platform empowers game developers to find success on web. Get your game out to millions of players, build your brand in just a few steps.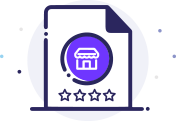 Actionable insights
Host, launch, and update your game through GameDaily for Developers. Get actionable insights on your game's performance.

Better ads
We believe in the web and so do the brands we work with. Get a fair, lifetime revenue share from advertising that makes sense for your game.

Reach the world
Connect with your fans and promote your brand via millions of players on our online games platform.
We let the world play
Because play is how we learn. That's why we're creating the ultimate online playground. Free and open to all. Wanna play?
Play
Play when you want. Find connect network oprtunities around you.
Learn
Learn when you play. Because play is how we learn.
Wanna play?
Play the way you want,
Games are free and open to all.
Funny is everything. Get out there and find it with GameDaily.
Free
A find among the thousand games. Find what's waiting for fun.
Open to all
Our platform is open to all players. Let play now.
Wanna play? Discover games now
We're just getting started
Our playground offers free online games to millions of people around the world. But our job isn't finished.
10K players per month
Enjoying skill games, .io games
Two-player games
Multiple OS Platforms
Over 300+ games in our platform
New standard for web games
Free to play online
Friendly UI/UX for players
Multiple languages localized for fun
Support multiple languages
Find-and-play for funny
A tailored experience for the whole wide world.
Are you ready to play?
Discover more funney games with GameDaily